---
---
Tips and Information on Buying an Antivirus
With a seemingly endless amount of pc protection solutions to choose from, it can be hard to make sure you get the right product for you. Here are some top tips and valuable information which will help you make your decision...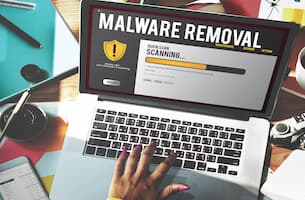 Can I remove malware for free?
Malware, in simple terms is nasty software that is designed intended to cause damage to your PC. Removing it can be a painful task, so we have reviewed and tested all the top antiviruses for your convenience.
So can malware be removed for free? Yes, the process of malware removal can be done completely free of charge with specific software. There are plenty of providers out there that have created this type of software, which is awesome news but is that too good to be true? Free software that cleans your PC? Well, technically yes there are some effective programs out there…
Read More
What is Malware and how do I remove/prevent it?
Malware is an abbreviated meaning 'Malicious Software'. It is software that has been specifically designed to corrupt or damage a computer. There are various type of malware which include spyware, worms, keyloggers.. pretty much any program that is intended to invade and cause damage to your PC.
Today, most Malware programs are created to somehow generate cash, whether this is through gathering bank details or other sensitive information (spyware), logging passwords (keyloggers) or corrupting files and forcing the victim to pay a ransom (ransomware).
As you can tell M…
Read More