---
---
Tips and Information on Buying an Antivirus
With a seemingly endless amount of pc protection solutions to choose from, it can be hard to make sure you get the right product for you. Here are some top tips and valuable information which will help you make your decision...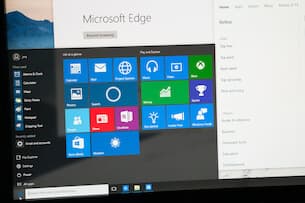 Key things to look for in windows antivirus software?
With so many windows antivirus products out there choosing the right one for you can prove to be a very tricky task. Antivirus software is absolutely essential for everyone that uses a device connected to the internet. Malware and hackers have improved drastically throughout the years and can now attack any device they wish with harmful malware. Make sure you are protected and make sure you know what to look for in antivirus software.
Constant protection
Viruses come in many forms and can attack at any time. It is, therefore, important that whatever anti…
Read More
Your Windows 7 PC is Out Of Support
As of Januart 14 2021 Microsoft will no longer be offering support for Windows 7 operating syste, If you are a Windows 7 user you will have probably now seen a full screen message from Microsoft to say;
"Your Windows 7 is Out Of Support"
Millions of PCs will stop receiving security updates from tomorrow as Microsoft ends support for its Windows 7 operating system.
PCs running Windows 7 will still function but Microsoft will no longer provide technical support, software updates or security fixes.
The technology giant will use…
Read More