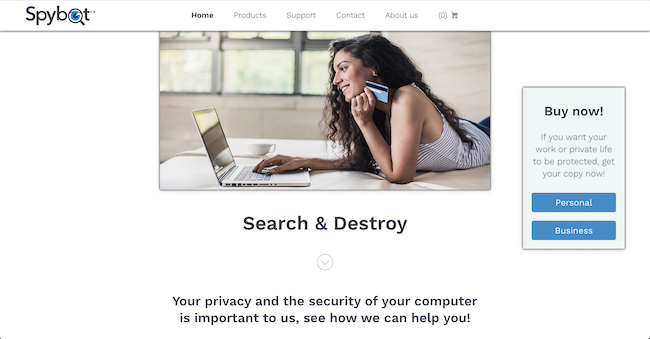 Compatibility
Reliability and Security
Spybot + antivirus hasn't got the best online record for security tests and performance. The scans are very quick… but maybe too quick? We tested the software on a riddled PC and only 73/100 malicious files were caught and removed. Unless you're very witty on a computer and feel you know exactly where not to go then Spybot might not supply good enough protection for you.
Features
Spybot search and destroy is a basic program but is filled with a few advanced features, one of which is called Immunization. A tool which bans known malware URLs from your PC, so that you can't visit them. In theory, this is great but it's quite out of date and only supports IE. There are also a lot of advanced features that are totally unsuitable for a standard user which isn't ideal.
Value For Money
As briefly mentioned, Spybot is pushed as freeware but today we are reviewing their full package (Spybot Home or Spybot+AV), mainly because this is more comparable to the other companies we review. It comes in at $15.99 per year, includes Anti-malware, anti-spyware and a fully functional antivirus (this is the additional feature you get from upgrading). It's a nice, low-cost AV but is it worth the cash?
Support and Customer Service
The Spybot website is very basic and looks like it needs a serious revamp. However, they do still include a knowledge base section, again very basic but does cover most aspects of their software. There's no livechat or phone numbers, they rely on a contact form and support requests, so don't expect to get immediate support.